Images of Richard's work
These galleries display a few examples of bead and quill work, as well as leatherwork and wood-carvings
Most of these quill earrings highlight size 13, cut-glass beads and natural (undyed) porcupine quills. The faceted quality of the beads unfortunately doesn't come across in these images. Earring dimensions are about 2-1/2 to 3 inches (5-1/2 to 7 cm) in length, not including metal furnishings.
Copper earrings are made with hand-cut and hammered 16-guage copper. Single disc earrings are about 9/16-inches (1.5 cm); two-disc earrings are about 1.25 inches ( 3 cm); three-disc earrings are about 1.75 inches (4.6 cm). Overall length does not include metal furnishings.

All art images appearing on this site are the sole property of the artist and may not be saved to a hard disk or other media, or reproduced in any manner without permission. All rights reserved.
For consent to link this site please contact by email.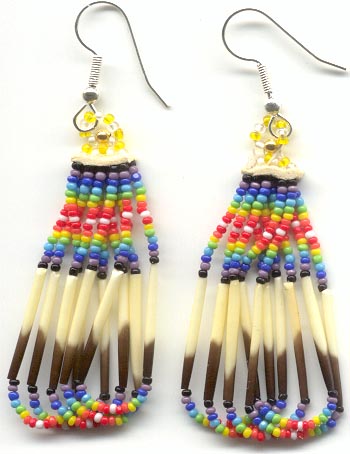 Rainbow earrings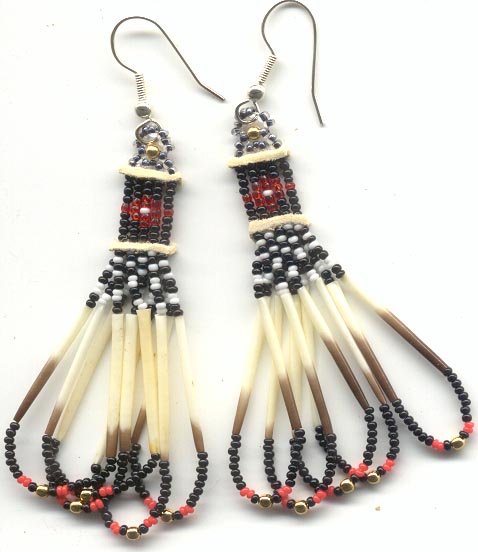 Loon Earrings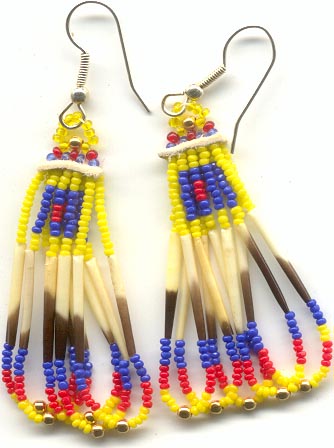 Good Red Day, Good Blue Day Earrings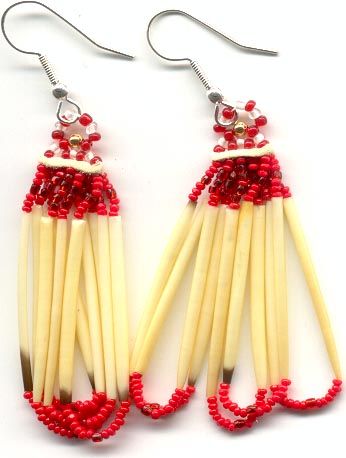 Daystar Earrings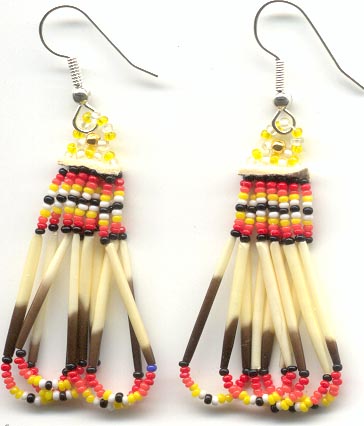 Red Nation Earrings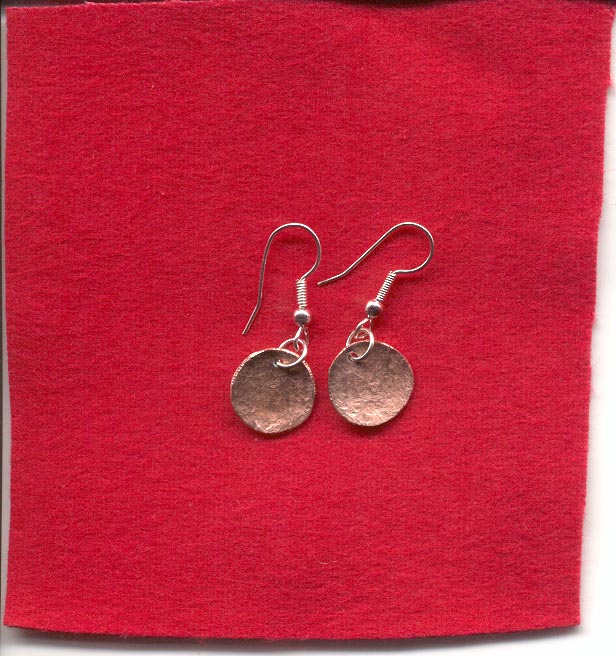 Autumn Hills Earrings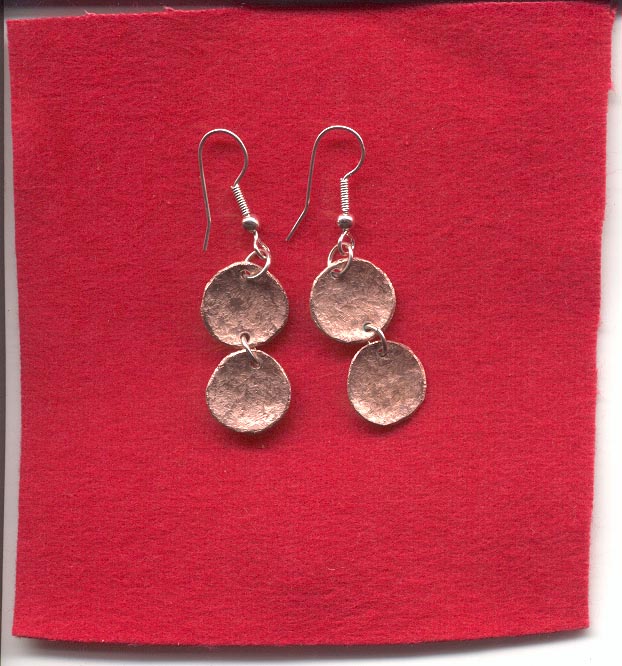 Single-disc Copper Earrings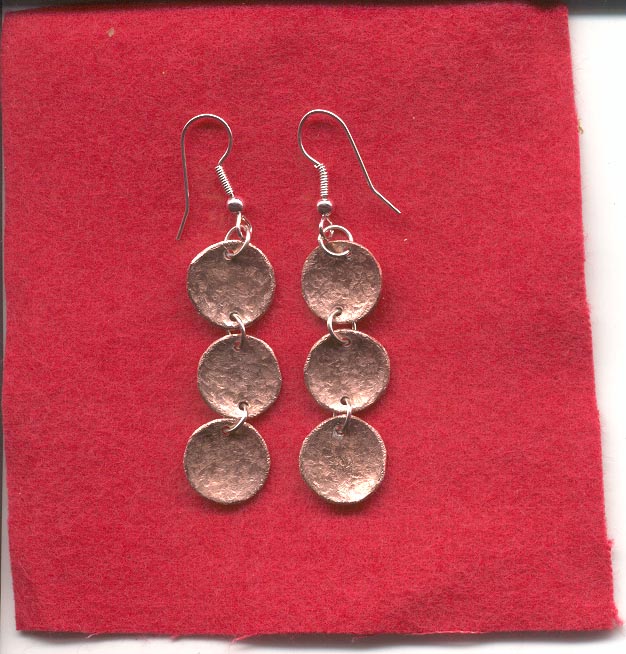 Double-disc Copper Earrings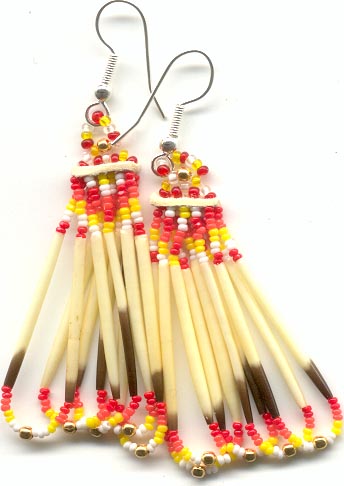 Three-disc Copper Earrings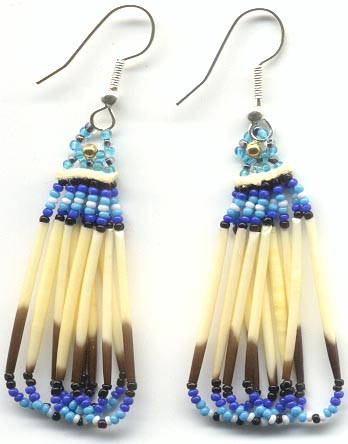 Sundown Earrings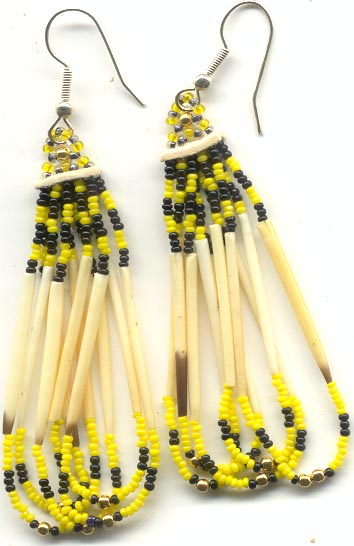 White Water Earrings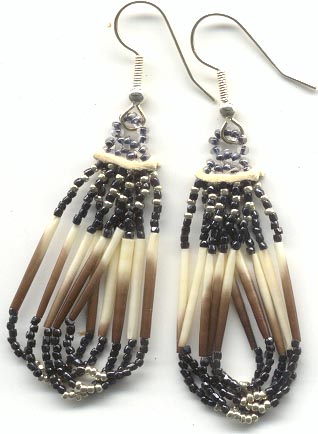 Yellow Medicine Earrings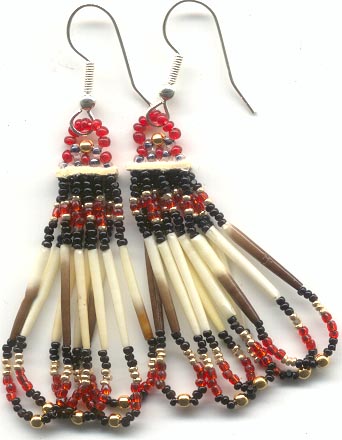 Night Sky Earrings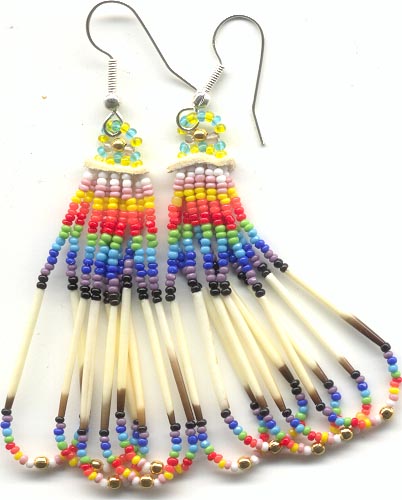 Night Red Earrings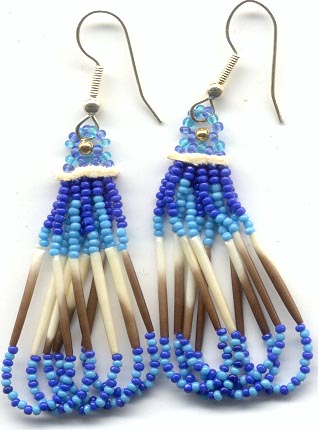 Big Rainbow Earrings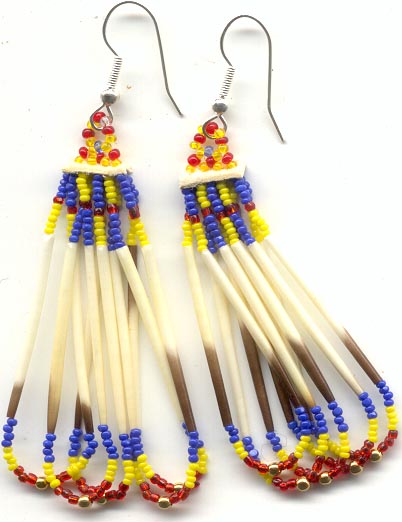 Changing Sky Earrings